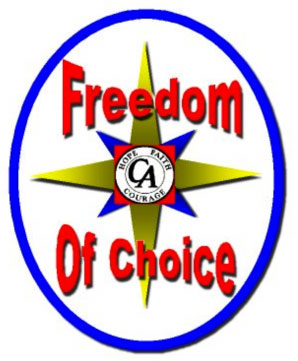 Freedom of Choice
November 5th, 6th, 7th 1999 Highlights!
Download 1999 TORCA III Convention Program
---
1999 TORCA III Convention Speakers:
Friday Night Keynote: Craig S. (Phoenix, AZ)
---
Friday Workshop: "Living in Recovery" Panel: Mandi Mc and Paul W.
---
Saturday Morning Speaker: Amy B. (New York, NY)
---
Saturday Workshop: "Family Relationships" Panel: Ray W. and Kathy
---
Saturday Afternoon Speaker: Alex (Montreal, PQ)
---
Saturday Workshop: "Spiritual" Mildred
---
Saturday Workshop: "Service" Panel: Amy B. Craig S. and Spencer B.
---
Saturday Night Keynote: Wandie J. (San Jose, CA)
---
Sunday Workshop: "Our Spiritual Experience"
Men's Panel: Mike M., Fernando
Women's Panel: Elizabeth, Angelina, and Amy B.
---
Sunday Afternoon Keynote: Spencer B. (Akron, OH)
1999 TORCA III Convention Committee
Chair – Dorian C.
Vice Chair – Jim W.
Programming – David Kl. / Cairns M.
Registration – Bruno C.
Hotel – Richard G.
Banquet – Josie McG.
Hospitality – Jennifer H.
Memorabilia: Steve V.
Treasurer – David L.
Asst. Treasurer – Katherine S.
Public Info – Lyle C.
Secretary – Joanne S.
Asst. Secetary – Kim G.
Printing & Logo – Siobhan A.
Fundraising – Tony T.
Entertainment – Gary R.
Other Members of the Conference Committee, included: Kerry N., Kimm J., Kenn C., Andy D., Billy S., Kevin H., Billy C., Carrie C., Anne-Marie C.