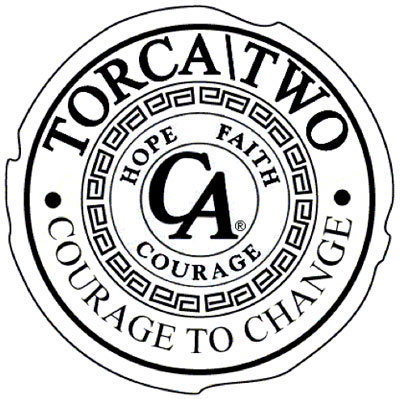 Courage to Change — TORCA/TWO Conference
October 23rd, 24th, 25th 1998 Highlights!
Download 1998 TORCA/TWO Conference Program
1998 TORCA TWO Conference Speakers:
Friday Opening Keynote Speaker: Margaret M. (Phoenix, az)
---
Sex & Cocaine Workshop: Panelists: Chris K., Kristina C., Rob S., Jordan V.
---
Spirituality Workshop: Ray L.
---
Saturday Afternoon Keynote Speaker: Percy O. (Edmonton, AB)
---
Grieving Workshop: Dr. Bill W.
---
Saturday Night Keynote Speaker: Mickey B. (Los Angeles, CA)
---
Sunday Closing Keynote: Ken C. (Marina Del Ray, CA)
Your 1998 TORCA/TWO Conference Committee

Chair – Rick Mc.
Vice-Chair – Len M.
Treasurer – Bruno C. / Julie S.
Fundraising – David Kl.
Secretary – Joanne S.
Hotel – David Ko.
Programming – David L.
Registration Chair – Josie McG. / Dorian C.
Banquet & Food – Candace W.
Memorabilia – Rob S.
Printing & Logo – Jim W.
Public Info – Eileen C. / Anne-Marie C.
Entertainment – Siobhan A.
Other Members of the Conference Committee, included:
Jo-Anne K., Caroline G., Gary R., Chris K.