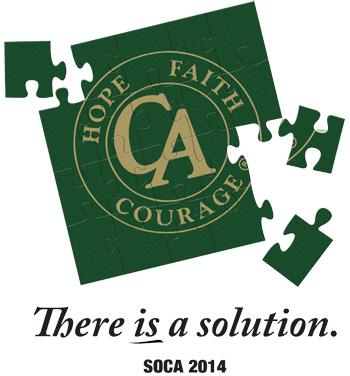 There Is A Solution — 2014 Southern Ontario Cocaine Anonymous (SOCA) 18th Annual Convention
Highlights of the 18th Annual SOCA Convention
October 17, 18, 19, 2014
2014 SOCA Convention Program
---
Opening Comments: 2014 SOCA Chair: Art H.
---
2014 Convention Speakers
Friday Evening Opening Speaker: Percy O. (Edmonton, AB)
---
Saturday CoAnon Speaker: Paulette R. (Pickering, ON)
---
Saturday "Young People In Sobriety" Panel: Josh A. (Toronto, ON), Derek S. (Toronto, ON), Jess R. (Richmond Hill, ON), Nicole P. (MIssissauaga, ON)
---
Saturday Local Speaker: Michelle R. (Toronto, ON)
---
Saturday Local Speaker: Danny S. (Toronto, ON)
---
Saturday Keynote Speaker: Colette B.R. (New Hampshire, USA)
---
Sunday Closing Speaker: Robert F. (Montreal, PQ)
---
SOCA 2014 Convention Committee
2014 Chair – Art H.
Vice Chair – Kim C.
Treasurer – Cameron F.
Alt-Treasurer – Cathy H.
Programming Chair – Parthi T.
Registration Chair – Scott P.
Secretary – Carmine M.
Fundraising Chair – Art H.
Hotel/Banquet – Shanna P.

Auction/Raffle – Scott P.
Outreach – Taya G.
Hospitality – Cross The Line Group (Aurora, ON)
Entertainment – Nafisha S.
Printing & Logo – Dan S.
Memorabilia – Stacy D.
Greeter Chair – Terry B.
Public Information Chair – Kimberley C. & Glenn K.
2014 SOCA Public Information Highlights
Q107 Interview with Kenny S. – October 15, 2014 in support of the 18th Annual convention of Cocaine Anonymous
---
Mark Elliot interviews four C.A. members and promotes the upcoming Convention
---
Conversation with Stacy D. (Southern Ontario Cocaine Anonymous) memorabilia chair on a weekly radio show "The Middle Passage" aired every Wednesday from 5-7pm. The interview took place on October 15th, 2014 just prior to the SOCA Convention being held in Toronto.

---
2014 SOCA Fundraising Highlights
Highlight Items for this year's SOCA 2014 Auction
1st Addition 11th printing (1947) Big Book of Alcoholics Anonymous will be available either in the live auction or perhaps the silent auction. More items to be posted as they are acquired.
Note: The dust jacket is a reproduction.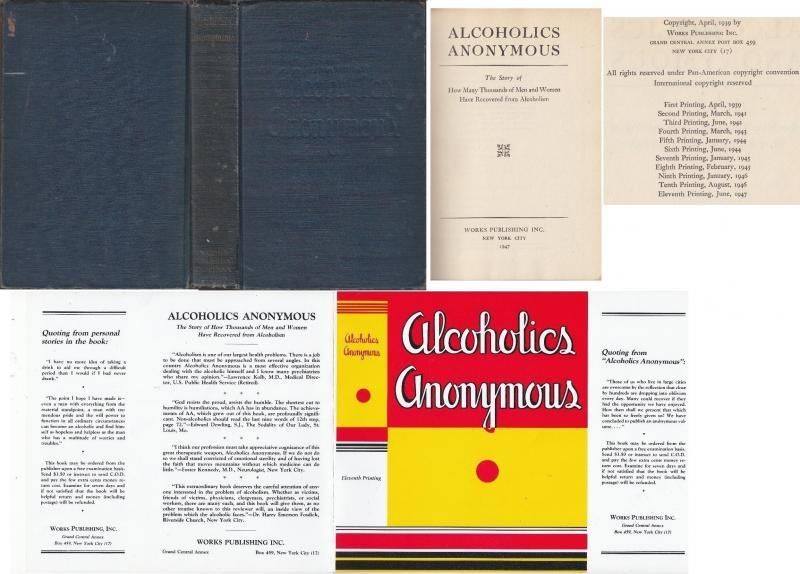 ---
6th Annual C.A. Golf Classic – in support of the SOCA 2014 Convention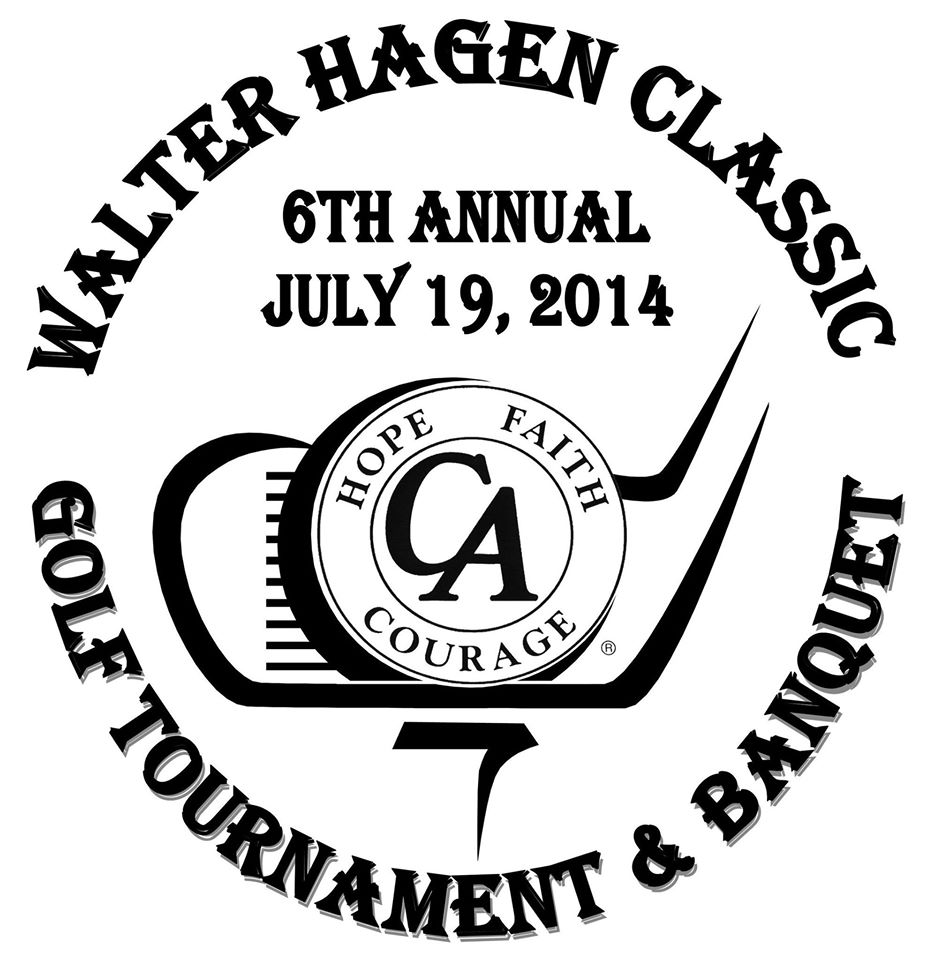 Saturday, July 19th, 2014
The Rolling Hills Golf & Country Club (Stouffville, Ontario)
1. GOLF & BANQUET – FULL DAY – Tee time 12:00 noon: $175.00 includes:
2. BANQUET ONLY – EVENING – 6:00 pm: $60 includes:
18-holes of Golf
Golf Cart
3 course – Steak dinner with Dessert & Coffee
Prizes & Fellowship
Entertainment
The Walter Hagen Classic is a SOCA Convention Fundraising Event; Please support this event. THANK YOU!
---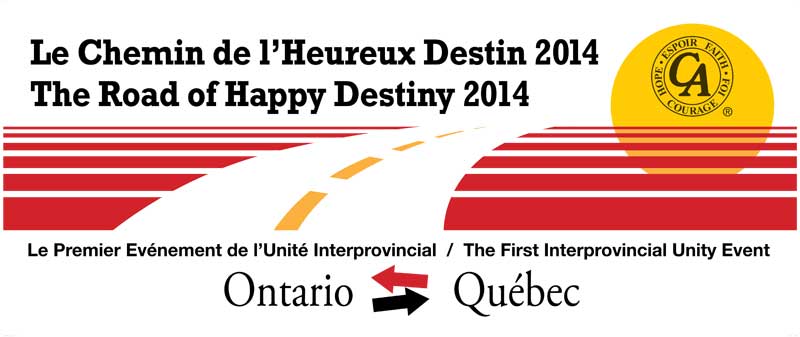 SOCA BUS TRIP TO QUEBEC AREA CONVENTION, MONTREAL QC
JANUARY 17, 18, 19 – 2014
Camaraderie, Joyousness and Democracy Pervade.
A HISTORIC INTER-PROVINCIAL UNITY EVENT"
Download the PDF Flyer